Low additive, healthy lunchbox ideas for more effective learning
There's a lot of pressure on parents and educators these days to encourage healthy eating and optimise learning strategies. Teachers are facing increasing stress to perform however this is greatly controlled by the behaviour and willingness of their class (which is in turn drastically impacted by the food the children are eating). Unfortunately though, parents are feeling attacked and defensive when and if they receive a note from their child's teacher noting the lunch they are choosing to give their child is insufficient. While it would be understandable to feel less than happy to receive such a note from a teacher it must be understood that teachers are usually the ones dealing with the fallout. The intention behind these notes is not to imply that parents are being negligent or don't care about their child – of course they do! – but teachers care too and they're just trying to do their job.
Teachers face pressure from parents and higher ups to get the most out of their class academically – this is best achieved when every student is able to focus and learn most effectively through a healthy and balanced diet.
Many parents don't necessarily see the full effect of the foods their child may be eating as after breakfast, they're at school under the care of their teachers and by the end of the day they're often exhausted anyway.
For a lot of parents the morning rush to get the kids off to school before work is very hectic – even getting children to eat breakfast can be a struggle, so lunch is often a 'grab whatever is in the pantry' kind of scenario (and an Up&Go is a good alternative for a serve of WeetBix and milk right…? The answer is no, they're loaded with sugar containing approximately 5 teaspoons per serve).
A child who has not had sufficient protein for breakfast (perhaps they've eaten a bowl of high GI cereal) will find focusing in class and therefore retaining new information very difficult. This is then compounded by a lunchbox that potentially contains more processed, high sugar, high GI foods such as biscuits, cake and sweetened yoghurt.
Generally, if a lunchbox doesn't contain a reasonable amount of whole, unprocessed foods and protein, a child will not be in the right frame of mind to learn at school.
This will in turn affect the ability of the teacher to ensure learning is achieved as it is difficult to teach a class when they're not all able to sit still and concentrate.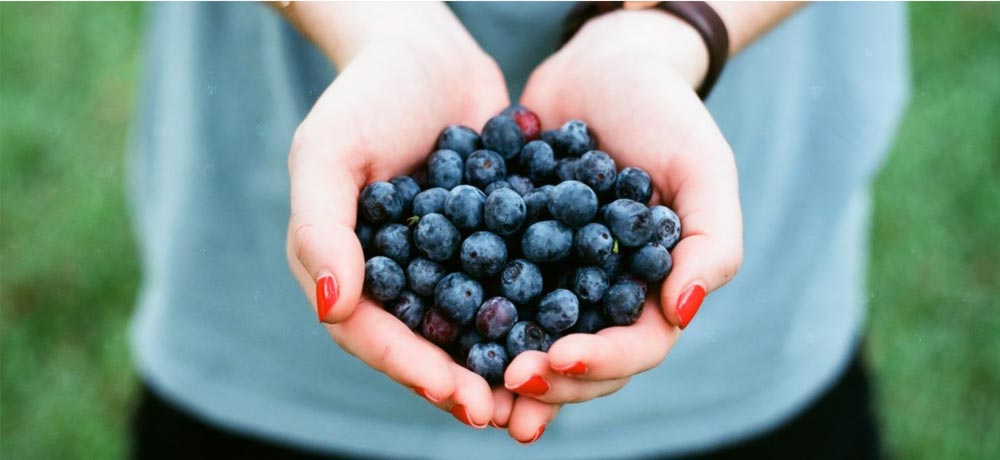 So what should I avoid for a healthy lunchbox?
It can be hard when shopping for convenient and quick lunchbox snacks that your children will actually eat, to find something that is healthy. Packaging can be very misleading. Muesli bars, yoghurts and the like can seem like a healthier alternative but often they are loaded with sugar and so highly processed that any nutritional benefits are all but non-existent.
A bit about food additives
In addition to high levels of sugar and salt and low levels of fibre and protein – many processed foods also contain artificial additives to enhance flavour, increase shelf life or improve the physical appearance of the foods.
Additives can have significant behavioural impacts as well as physical reactions. Some additives found in foods on Australian supermarket shelves have been banned in other countries because they've been deemed unsafe (The free "Additive Alert" app is a great tool to use during the weekly shop to identify the additives in the products you buy).
What low additive foods should I prepare?
It is possible to prepare healthy and simple lunchbox meals for your child (without spending hours in the kitchen) that will not only improve their moods, but also their concentration and learning at school.
It's best to aim for foods that are as close to their original (unprocessed) form as possible i.e. salads, sandwiches and grains/cereals. Conveniently, this will usually cut out some high-additive, high-sugar foods as well.
All sugars will be included in the nutritional information table including natural sugars such as those found in fruit. If sugar (or fructose/corn syrup) is listed in the ingredients list then it is added sugar – this means it is just sugar and does not come with the added benefit of fibre found in whole fruits. Its sole purpose is to sweeten the food and make it more appealing (and addictive), so these are the sugars that should be avoided.
The building blocks of healthy meals
As per the Australian Dietary Guidelines, it is good to try to limit fruit to two serves per day (for young kids this means a total of one piece), add some protein for every meal (e.g. egg, meat or legumes), add in some low GI carbs (such as wholemeal bread or a wholemeal wrap, quinoa or sweet potato), and a good fat (like avocado, oily fish or seeds).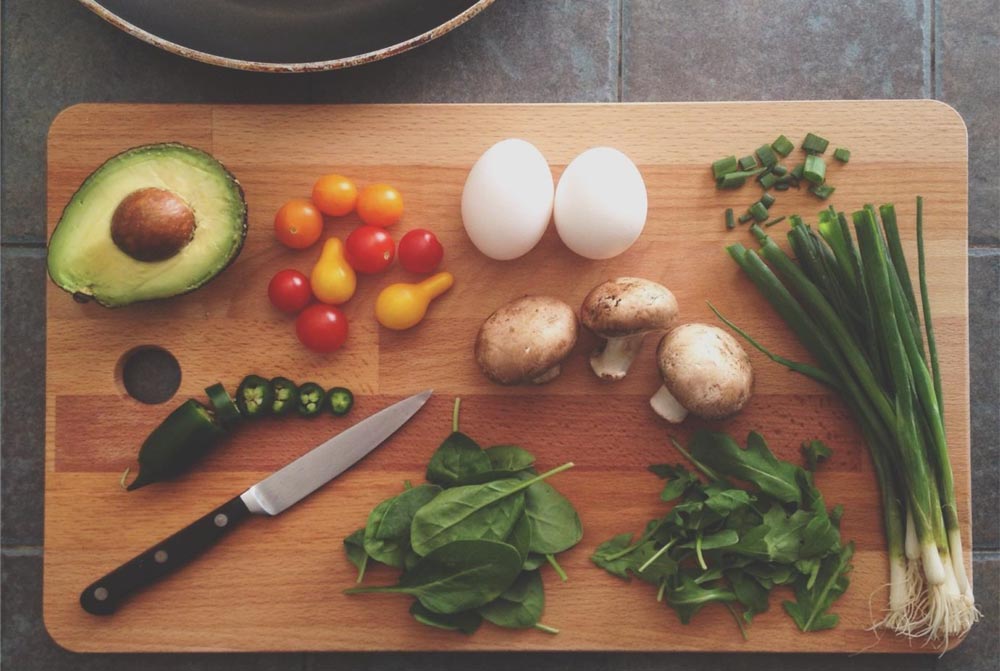 The Food Intolerance Network website is a great place to find information on healthier, additive-free foods and products including known brands stocked by Australian supermarkets and retailers. There is also a FAILSAFE (Free of Additives, Low in Salicylates, Amines and Flavour Enhancers) Shopping List that provides an example of a weekly shop and the main additives to avoid (see below for additive list, full shopping list can be found here).
Food Additive List
[wptb id=689]
What are some healthy lunchbox ideas for school?
Here are some sample lunchbox ideas generated from FAILSAFE foods (be sure to check the ingredients of components like hummus and cream cheese, there are additive- free options available in store).
Minimal/no preparation time required:
Snow peas, carrot sticks, celery sticks with hummus, peanut butter, or cream cheese
Cherry tomatoes
Fruit slices with 100% peanut butter (or other nut butter if nuts are allowed at school) otherwise low sugar/plain yoghurt
Plain yoghurt with diced fruit or berries stirred through
Wrap with salad, avocado and additive-free ham from an organic butcher (cheese optional)
Saos/Cruskits/other crispbread with peanut butter, cream cheese or hummus
Plain tuna and salad and/or avocado on additive-free bread i.e. Brumby's or Baker's Delight (Some Coles and Woolworths bakery breads as well)
Roasted chickpeas i.e. Chic Nuts (the garlic flavoured pack)
Plain potato chips – Red Rock Deli Sea Salt, Smiths Crinkles
Originals, Arnott's 'French Fries' potato Straws, Colvan plain chips, Kettle Original Salted chips, ALDI Sprinters Original Crinkle Cut
Parker Pretzels (plain only)
Chip-like snacks – Beanfields bean and rice chips
Some cooking required:
Pasta with additive-free pesto and cherry tomatoes (tomatoes aren't FAILSAFE as they have moderate levels of salicylates so avoid these if your child has a salicylate sensitivity)
Rice with beans
Hard-boiled egg
Egg and lettuce sandwich (on additive-free bread)
Can buy pre-roasted chickpeas otherwise roast your own using additive-free oil and salt (spices optional but make sure they're also additive free)
Pizza Vita Premium Thin & Crispy with additive-free toppings i.e. tomato (assuming no salicylate sensitivity as tomato has moderate levels and isn't FAILSAFE), mushroom, additive-free ham and cheese
'Failsafe' sausage rolls using Pampas puff pastry (FAILSAFE sausage recipe can be found here and most specialty butchers will be happy to make them for you if you don't have the means)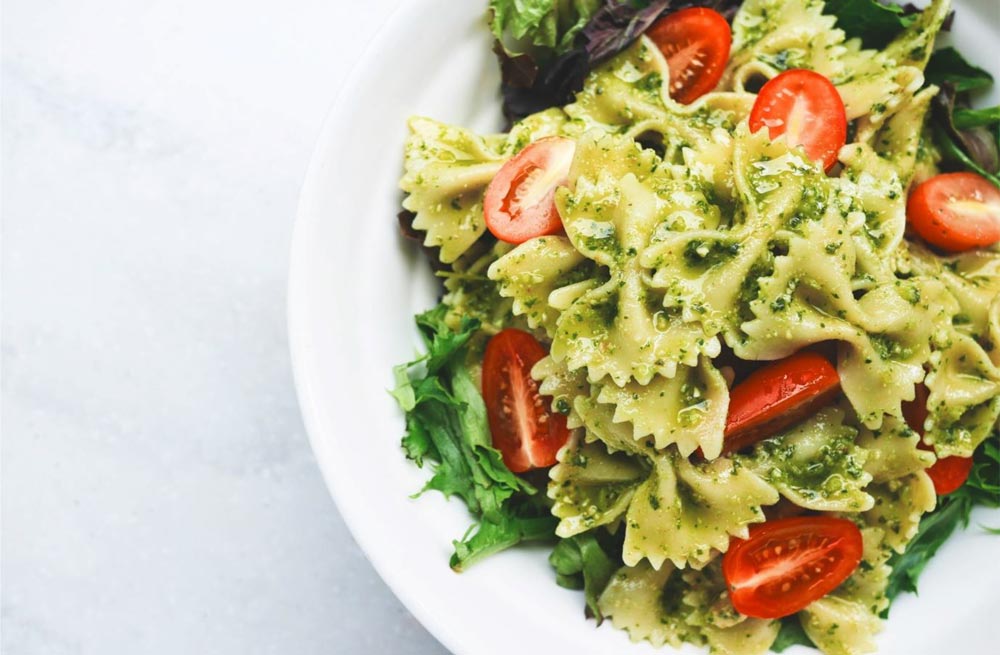 Making your child's lunchbox healthier might seem quite daunting at first, especially if your child is a fussy eater, but remember it needn't be done all at once.
Small steps for switching to healthier alternatives
Try switching a pre-packaged tub of fruit yoghurt to some plain yoghurt with some fresh fruit or berries mixed through. Or trade the white bread sandwich for a wholegrain wrap with salad, cheese and additive-free ham (available at organic butchers). Roasted chickpeas also make a great, crunchy treat and they're so easy to make if you feel like it (otherwise garlic Chic Nuts are a good additive-free option to buy).
It's possible to make the changes gradual by slowly add more of these good foods as you both get used to it. It is important children don't feel as though healthy eating is punishment – it should be fun. Try to work with them to see what they like and what they don't and see if there's a happy medium. The old favourites are best left as an occasional treat and not a daily staple. Your children and their teachers will thank you.
If you would like more information you can contact one of our friendly staff via email or call us on 07 3369 1011.